Most Reliable Used SUVs in Australia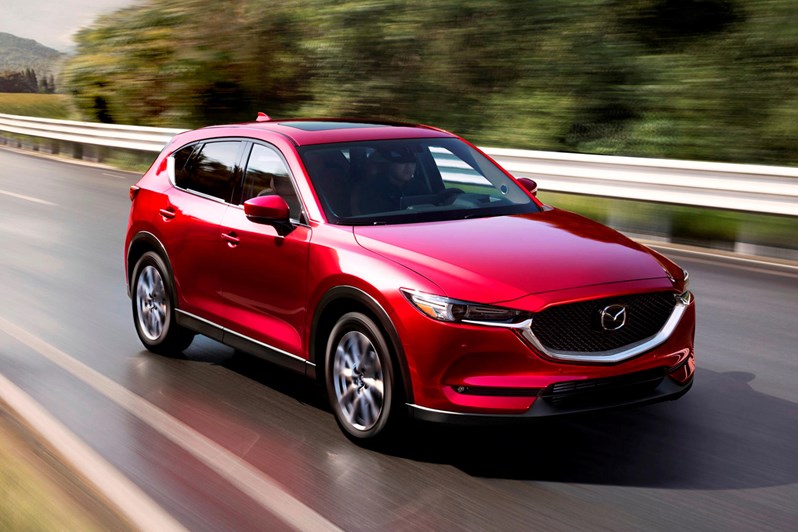 Following on from last week's article 7 Best used 4x4 Utes in Australia we thought it would be a good idea to take a look at the most reliable used SUVs in Australia.
SUV sales have exploded in Australia, every major car manufacturer has released their own version to try to capture their fair share of the Australian market.
With an abundance of choice, choosing the best used SUV can be difficult.
If you are looking for a used SUV and you don't know where to start, you've come to the right place.
Here are the 7 Most Reliable Used SUVs in Australia.
Let's get into it.
1. Mazda CX-5
If you are looking for a used SUV it's very hard to go past the Mazda CX-5. The Mazda CX-5 offers Australians the best of both worlds - style, and space. The Mazda CX-5 is ideal for any type of Australian motorists and will not let you down on occasion!
The Mazda CX-5 comes with a Leather interior, dual climate control, multi-function steering wheel, Sat nav, Boot mat, Apple CarPlay, Android Auto, ABS brakes, Alloy wheels, Cruise control, Push button start, Reverse camera, Bluetooth, and Mazda 5-star safety standards.
Looking for a Mazda CX-5? Click here to start your search.
2. Toyota RAV4
How can you overlook Australia's most popular SUV? The reason why the Toyota RAV4 has dominated the SUV market for so long is because it is a spacious, safe, and reliable SUV vehicle.
The Toyota RAV4 comes with power Steering, Power Windows, ABS Brakes, Cruise Control, Dual Front and Side Airbags, CD player Alloy Wheels, Window Tint, Parking Sensors, Plenty of Luxury and 5-star Safety Features.
Shop for the best used Toyota RAV4s here.
3. Hyundai Tucson
One of Hyundai's best! The Tucson is an immaculate and reliable used SUV option for all Australian Motorists.
The Hyundai Tucson comes with dual zone climate control air conditioning. This car has front cup holders, reverse camera, GPS navigation system, remote central locking, power tailgate/boot and blind spot sensor, it has rear cup holders, Strong ABS brakes, additional storage, and a highly rated safety rating.
Click here to shop for the best used Hyundai Tucson's on Shop for Cars.
4. Jeep Grand Cherokee
The Jeep Grand Cherokee is a fabulous used SUV that often gets overlooked for the more popular SUV options.
The Jeep Grand Cherokee comes with a 3.0 LTR TURBO DIESEL, 8 speed Auto, 7 Airbags, 5 Star ANCAP safety rating, great fuel economy with only 7.5 L/100km, parking sensors, Bluetooth, Navigation, Cruise Control, Leather seats and Launch Control.
Find A Used Jeep Grand Cherokee on Shop for Cars here.
5. BMW X5
A surprisingly good used SUV option is the BMW X5. One of the best things about the BMW X-5 is you can pick some up for much cheaper than the more popular models. Like many German manufactured cars, you also need to consider higher service and maintenance costs.
The BMW X5 comes with dual-zone 2.0L inline 6-cylinder intercooled twin turbo-diesel engine, climate control, 'Professional' satellite navigation, Bluetooth phone connectivity, panoramic glass sunroof, parking sensors front and rear, electrically-operated two-piece tailgate, high-quality sound system with 20-inch seven twin-spoke BMW M-Sport factory alloy wheels six airbags, ESP (Electronic Stability Program), ABS, traction control, pre-tensioning seatbelts, and the security and added traction of BMW's 4-wheel drive system.
Shop for A Used BMW X5 on Shop for Cars here.
6. Mitsubishi ASX
Like many Mitsubishi Models, the popular ASX will not let you down.
The Mitsubishi ASX comes with 2.0 Lt engine with a 5 Speed Manual Transmission as well as Climate Control Air Conditioning, Power Steering, Power Windows and Mirrors, Remote Central Locking, Tinted Windows, Quality CD Sound System, Bluetooth Connectivity, Cruise Control, Reverse Parking Sensors, Multi-Function Steering Wheel, Traction Control, Airbags, ABS Brakes, and Alloy Wheels.
Search for a Used Mitsubishi ASX on Shop for Cars here.
7. Nissan X-Trail
The Nissan X-Trail is a spacious, reliable, and safe used SUV option for any Australian motorists.
The Nissan X-Trail comes with 2.5i Litre Petrol 4cyl with a 7 Speed Sports Automatic, 19" Alloy Wheels, Electric Seat, Keyless Entry, Keyless Start Safety Camera Front – Side and Rear, Blind Spot Sensor, Cruise Control - Distance Control, Satellite Navigation, Multifunction Steering Wheel, and Bluetooth.
Find a Used Nissan X-Trail on Shop for Cars here.
Final Word,
It's any exciting time for Australian's who are looking to purchase a used SUV. There are some exceptional used SUV models available. Before you decide to purchase a used SUV, it is highly recommended that you consult with all parties to make the best buying decision.
To read more blog posts like this, visit our news section here.
DISCLAIMER: This is all based on opinion please research and consult with all relevant parties to make the best buying decision.